L'actu en bref

Paroles d'expert

Pr Laurence Bouillet
Publié le 23-09-2021

Cette rentrée scolaire/universitaire 2021 s'annonce sous de meilleurs hospices que celle de l'année dernière. Grâce à la vaccination, la covid19 ne mobilisera plus toutes nos ressources. De nouveau, nous allons...
Le point de l'expert

Focus sur l'actualité scientifique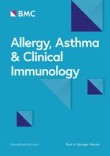 Le point de l'expert
 Gower Richard G. et al. | Allergy, Asthma & Clinical Immunology...
Cette revue de 4 cas cliniques parue récemment dans AACI rapporte l'expérience de 4 patients auparavant traités...
Commenté par :

Dr Armengol Guillaume
À la Une

Dernière mise à jour : Jeudi 25 novembre 2021

Angioedèmes héréditaires
 Förster Toni M. et al. | Orphanet Journal of Rare Diseases 2021;...
Hereditary Angioedema (HAE) is an autosomal dominant genetic disorder that affects 1 in 50,000 people [1–4]. HAE is caused in most cases by a pathogenic...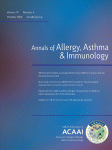 Angioedèmes héréditaires
 Riedl, Marc A. et al. | Annals of Allergy, Asthma & Immunology...
People living in rural areas of the United States experience greater health inequality than individuals residing in urban or suburban locations and encounter...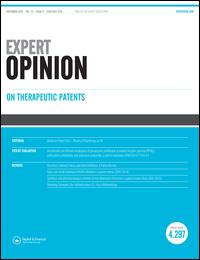 Angioedèmes héréditaires
 Dmitrii V. Kalinin et al. | Expert Opinion on Therapeutic Patents...
Blood coagulation factor XII (FXII) is an emerging and potentially safe drug target, which dysregulation is associated with thrombosis, hereditary angioedema,...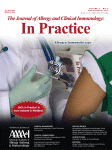 Autres angioedèmes
 Katelaris, Constance Helen et al. | The Journal of Allergy and Clinical...
Chronic spontaneous urticaria and chronic inducible urticaria are characterized by wheals, angioedema, or both, whereas other conditions such as hereditary...