L'actu en bref

Paroles d'expert

Pr Laurence Bouillet
Publié le 24-06-2021

L'angioedème héréditaire est une maladie rare mais pas orpheline. Outre 2 AMM récentes , l'AEH est concerné par le développement de 11 nouveaux traitements : 4 phases I-II, 4 phases II, 3 phases...
Le point de l'expert

Focus sur l'actualité scientifique

Le point de l'expert
 Aleena Banerji et al. | Allergy 2021; AOP: 10.1111/all.15011...
Cet article publié dans Allergy en juillet 2021 correspond à l'extension de l'étude HELP (lanadelumab vs placebo en prévention...
Commenté par :

Dr Guillaume Armengol
À la Une

Dernière mise à jour : Jeudi 26 août 2021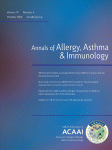 Angioedèmes héréditaires
 Hayes, Siobhán et al. | Annals of Allergy, Asthma & Immunology...
Recombinant human C1 esterase inhibitor (rhC1-INH) is indicated in the United States for the treatment of acute hereditary angioedema (HAE) attacks in...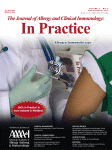 Angioedèmes héréditaires
 Wedner, H. James et al. | The Journal of Allergy and Clinical...
Berotralstat (BCX7353) is a recently approved, oral, once-daily kallikrein inhibitor for hereditary angioedema (HAE) prophylaxis. In the APeX-2 trial,...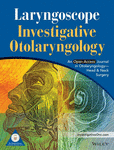 Angioedèmes héréditaires
 Mattie Rosi‐Schumacher MD et al. | Laryngoscope Investigative Otolaryngology...
Hereditary angioedema (HAE) is a rare, autosomal dominant disorder that is commonly characterized by repeated episodes of cutaneous or submucosal swelling...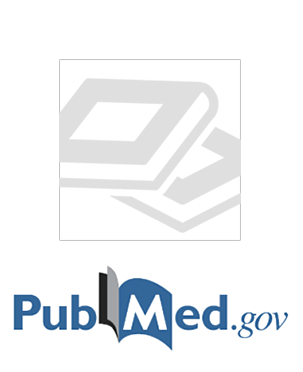 Angioedèmes héréditaires
 Banerji Aleena et al. | Journal of asthma and allergy 2021 ;...
All patients with hereditary angioedema (HAE) must have access to on-demand therapy to treat attacks and may benefit from prophylactic therapy to reduce...

Autres angioedèmes
 Thanh‐Thao Le et al. | Internal Medicine Journal 2021; 51(3):...
Icatibant is a selective competitive bradykinin B2 receptor antagonist, administered as a 30 mg subcutaneous injection, licensed in Australia since 2010...
Recherche bibliographique

Affinez et ciblez vos recherches d'informations scientifiques

Recherche par revue

786

articles disponibles